2011.09.06 Tuesday
Holiday Vol.6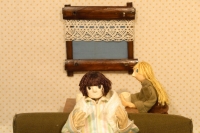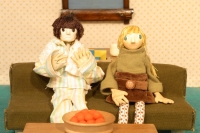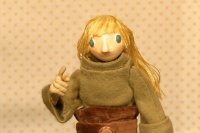 Onigirimo(Nami Uesugi, Sachiko Matsunaga) will join again
"Holiday Vol.6"
project, which is one of the indies movie festivals.
This year's piece of work "Peaceful Evening" is the second story of the "Shizukana" series from the last year's one
"Peaceful days"
.
You might imagine a silent, peaceful one from the name of the stories, but you will get the different feeling especially if you see our final one which we are still making.
Although you can't still see how it will finally turn out until you watch the final story, because this series will be completed at the fourth story, I'm sure you'll have a good time watching the second one.
The following peers helped us with setting, lighting, shooting, editing and music. Thank you so much.
shooting/editing : Ayumi Sakaeda
setting/lighting : Chisako Kawagoe
music : Satoshi Yamashita
Also, you can reach Onigirimo's profile and the program details from the following URL:: Please check this out.
■ DATE: Sep 13. Tue 2011 - Sep 18. Sun 2011
■ PLACE: Gellery KINGYO "PROGRAM B"
■ URL:
http://www.holiday-ff.org/
おにぎりも(上杉奈己、松永さち子)は、今年もインディーズ映像上映祭
"Holiday Vol.6"
に参加します。
昨年の
「静かな休日」
に続き、"静かな"シリーズ第2作「静かな夕べ」を出品します。
作品のタイトルから、静かで穏やかな物語を想像するかもしれませんが、実際は、特に最終話できっと違った印象を持つことでしょう。
全部で4話完結なので、第4話をご覧いただくまでは、最終的にどうなるかわからないのですが、今年の第2話もきっと楽しんでいただけると思います。
以下の3人の友人にご協力いただきました。ありがとうございました。
撮影/編集: 境田あゆみ
撮影協力 : 川越 千紗子
音楽   : 山下 哲史
また、以下のURLより、おにぎりものプロフィールや上映詳細についてご覧いただけます。
■ 日程: 2011年 9/13(火)- 2011年 9/18(日)
■ 場所: ギャラリー KINGYO @千駄木 "PROGRAM B"
■ URL:
http://www.holiday-ff.org/