2013.11.09 Saturday
peaceful day Vol.3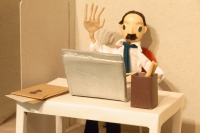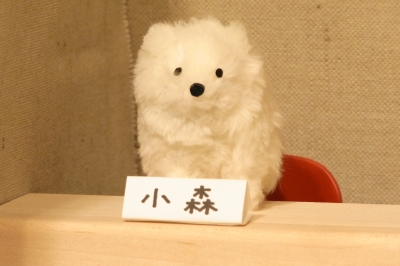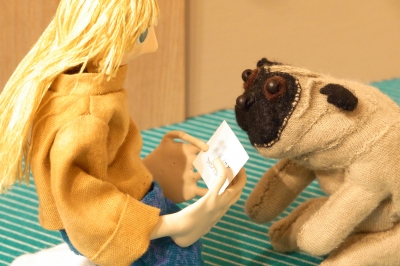 Onigirimo(Nami Uesugi + Sachiko Matsunaga) joined "
Holiday 2013
" at Gellery KINGYO during the term Sep 24th - Sep 29th 2013 with the third and final story of the "Shizukana" series that i've started to create the puppet animation works since 2010.
The first and second story are calm and have an atmosphere that some people might have a feeling of boring, because nothing exciting happen, except Hanna(one of the main character) see illusion in the stories, but i hope you will get the different feeling on the final story!!
The following peers helped us again with creating, setting, lighting, shooting, editing and music. I'm so proud of them.
shooting/accesarries : Ayumi Sakaeda
puppets:Hiroe Nakajima
music: Satoshi Yamashita
You can reach Onigirimo's works from the following URL ::
a peaceful day
Please check this out.
おにぎりも(上杉奈己、松永さち子)は、2013年9/24-9/29にGallery KINGYOで実施された"Holiday 2013"に、"静かなシリーズ"の第3話 最終話で参加しました。"静かなシリーズ"は、2010年から作り続けているおにぎりものパペットアニメーション作品です。
第1話・第2話は穏やかで、ハンナ(メインキャラクターの1人)が幻想を見てしまうという以外、特にびっくりするような出来事がなく、ちょっと退屈に思う人もいたかもしれませんが、第3話は違います。きっと違う印象も持ってもらえると思います!
今回は以下の3人の仲間に、セット・照明・撮影・編集・音楽でご協力いただきました。ありがとうございました。
撮影/制作協力: 境田あゆみ
人形制作協力 : 中島ひろえ
音楽     : 山下 哲史
また、以下のURLより、第3話をご覧いただけます。
静かなシリーズ第3話(最終話)