2014.07.20 Sunday
"The Flipbook Cafe" 2014 Summer
"Fade Into U"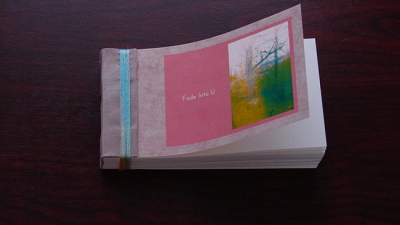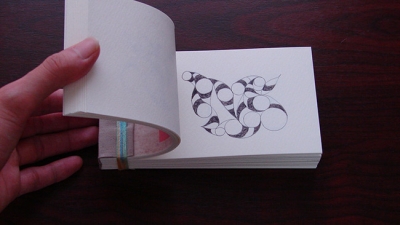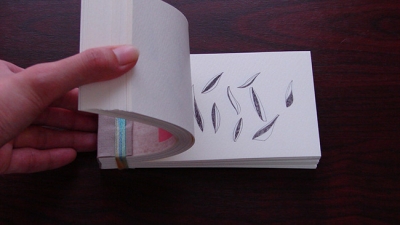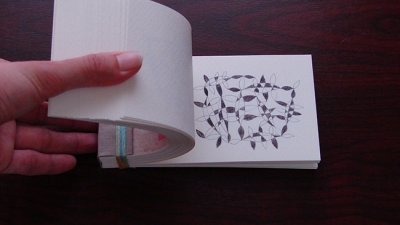 "The Flipbook Cafe 2014 Summer" is held at
"ATERIER"
in Hiro from July 18th to 31st 2014.
Its theme is "WASUREMONO" which means "what you've remembered right now". The most interesting thing is that various artists have produced flipbooks from each perspective with the theme.
My idea comes from a piece of abstract drawing I coincidentally found when I cleaned up my room lately. The drawing attracted myself, as if someone drew it for myself (I actually drew it a couple of years ago, though.. ), and it made me think "What would it be like if I animated it?".
I hope you'll drop by this atmospheric gallery and flip various works.
■ DATE: July 18. Fri - July 31. Thu 2014 / 12:00-18:30(not incl. Tue)
    July 26th Sat and July 27th Sun 2014 / 11:00-18:30, July 31st Thu 2014 / 11:00-17:00
■ PLACE:
ATERIER
 5−3−12, Minami-Azabu Minato-ku, Tokyo
movie is here ::
http://vimeo.com/104166836
7月18日(金)〜7月31日(木)まで、広尾の
「アトリエ」
にて、「ぱらぱら漫画喫茶展2014 わすれもの」が開催されます。
今回のテーマは「わすれもの」。様々な作家が様々な解釈でこのテーマから想起されるぱらぱら漫画を作っています。
私のアイディアは、最近部屋の掃除をしていた時に偶然見つけた1枚の抽象画のスケッチから。まるで誰かが私のために描いてくれたかのようにそのスケッチに惹き付けられ(実際自分でそれを数年前に描いたのですが.. )、「この絵を動かしたらどんな感じかな?」と思ったのがきっかけです。
この雰囲気のあるギャラリーに立ち寄っていただき、たくさんのぱらぱら漫画をめくっていただけたらうれしいです。
■ 日時: 7/18(金) - 7/31(木) 12:00-18:30(火曜休)
7/26(土)・7/27(日) 11:00-18:30、7/31(木) 11:00-17:00
■ 場所:
アトリエ
 東京都港区南麻布5−3−12
コマ撮り動画はこちら ::
http://vimeo.com/104166836